Rashes in HIV
---
Syphilis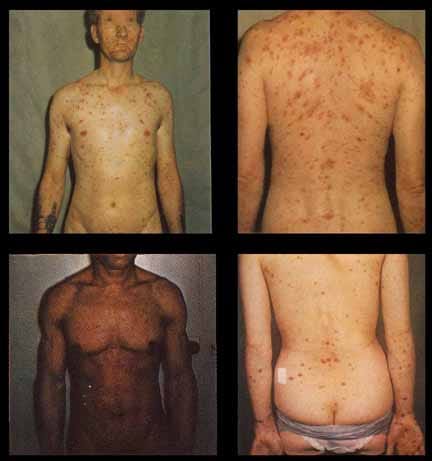 Seborrheic dermatitis --
Erythematous, scaling plaques & patches w/ indistinct margins.
On scalp, central face (eyebrows, nasal bridge, & nasolabial folds), ears, chest, back, axilla & pubic area.
Dandruff of scalp is a form of seborrhiec dermatitis.
TX: Hydrocortisone topical 2.5% to affected area bid, AND/OR Ketoconazole 2% to affected area bid x 2-4wks.